Gatlinburg was subject to a destructive forest fire in November 2016, but during my visit in 2013, it was intact. I do not know what state it is in currently, but the rest of this post's information is up-to-date.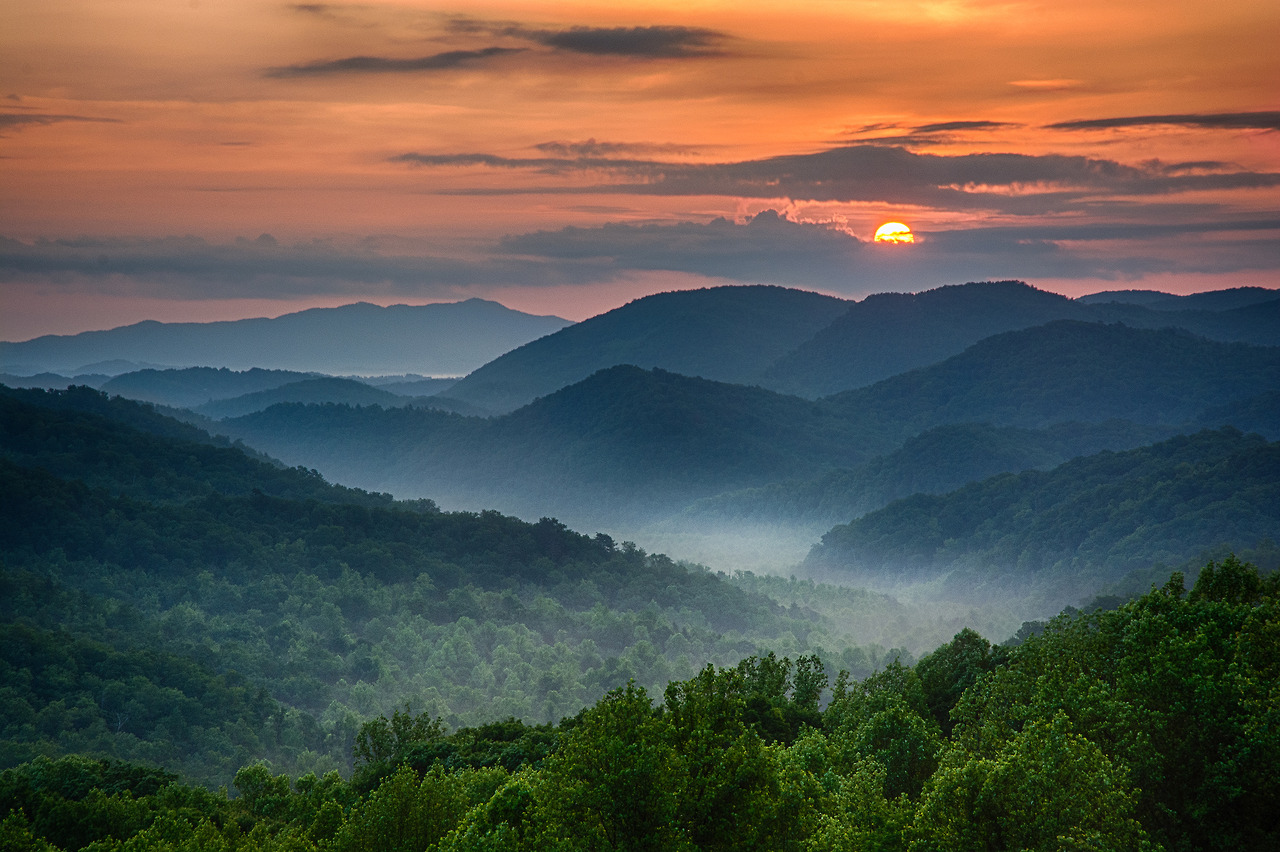 The Great Smokey Mountains are a great place to visit if you like outdoor activities and nature. There are miles of easy to moderate hikes inside the radius of the Great Smokey Mountains, or you can take the Appalachian Trail directly through it and either section hike it or hike the whole length, depending where you start.
I hiked the entirety of the Great Smokey Mountains, and headed north for a few days, totaling 122 miles on foot. It took about a week, but I spent a few days camping in a hot springs resort in North Carolina called Hot Springs, with a population of less than 600 people.
You can buy your food supplies and most other consumer items in Gatlinburg, which also offers log cabins and hotels, if you're not into camping or hiking. Nearby is Pigeon Forge, which is small and very touristy in feeling, but has things to do to entertain visitors who want to eat out, see the sights, go shopping for knick-knacks and souvenirs, and so on.
If you are into hiking, I recommend going on the Appalachian Trail section inside the Great Smokey Mountain National Park. You have to pay a small fee to be in the backcountry, which you can do online or at the main grounds. More information is available at the National Park Service government website for the Great Smokey Mountains. The views are incredible, with bluish mist rising up from the mountains in the morning and beautiful sunrises and sunsets most days. Be prepared for occasional rain. Also, do not overpack. This is always a good idea, especially if you are backpacking. You won't need most of the things you carry, anyway.