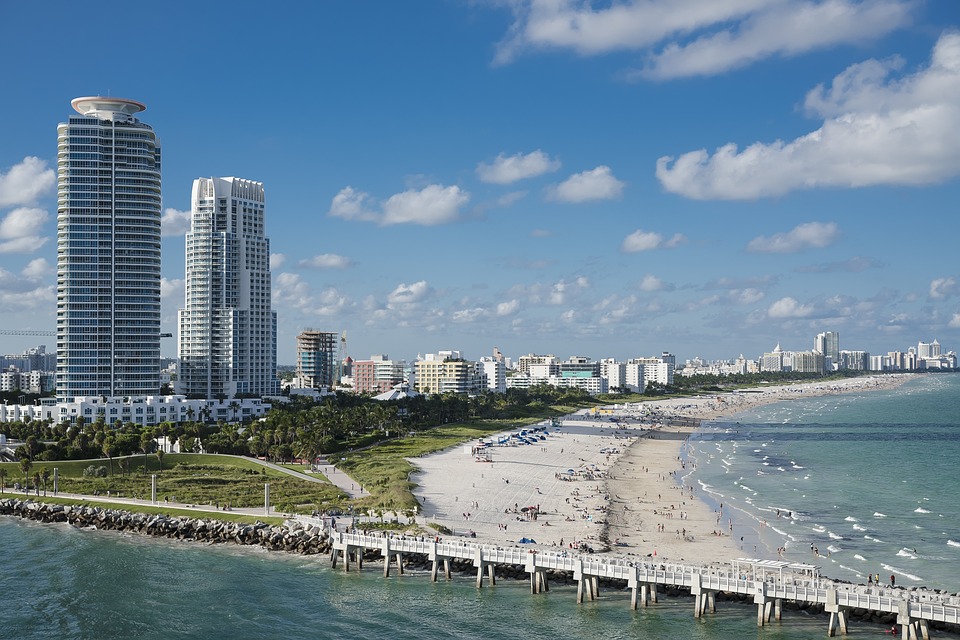 This photo pretty much sums up everything you might imagine Miami and Tampa to be.
Visit Miami or Tampa to find stretches of white sandy beaches, lively nightclubs, sprawling urban and commercial areas, and plenty of hot sunshine. You might be amazed at how much Spanish is spoken if you are not from the region.
Miami and Tampa are both known for their beaches, which are sometimes crowded in popular areas. They are fairly close to one another by car or plane (only a few hours drive and a shorter flight). I went from one to the other on Spring Break of 2009 with girl friend, and it was quite a popular destination for college aged students. I wouldn't go again, however, during that time as it was not my scene.
If you want to avoid crowds, don't go during the busy season which typically lasts from March through August. A car is definitely needed to get around.
All opinions are my own.