While I cannot tell you much about Denver city, here are the best natural attractions in the Denver area.
Natural Beauty | Scenic Views | Forests, Lakes, and Wildlife
The Rocky Mountain National Park – Estes Park
The Road to Estes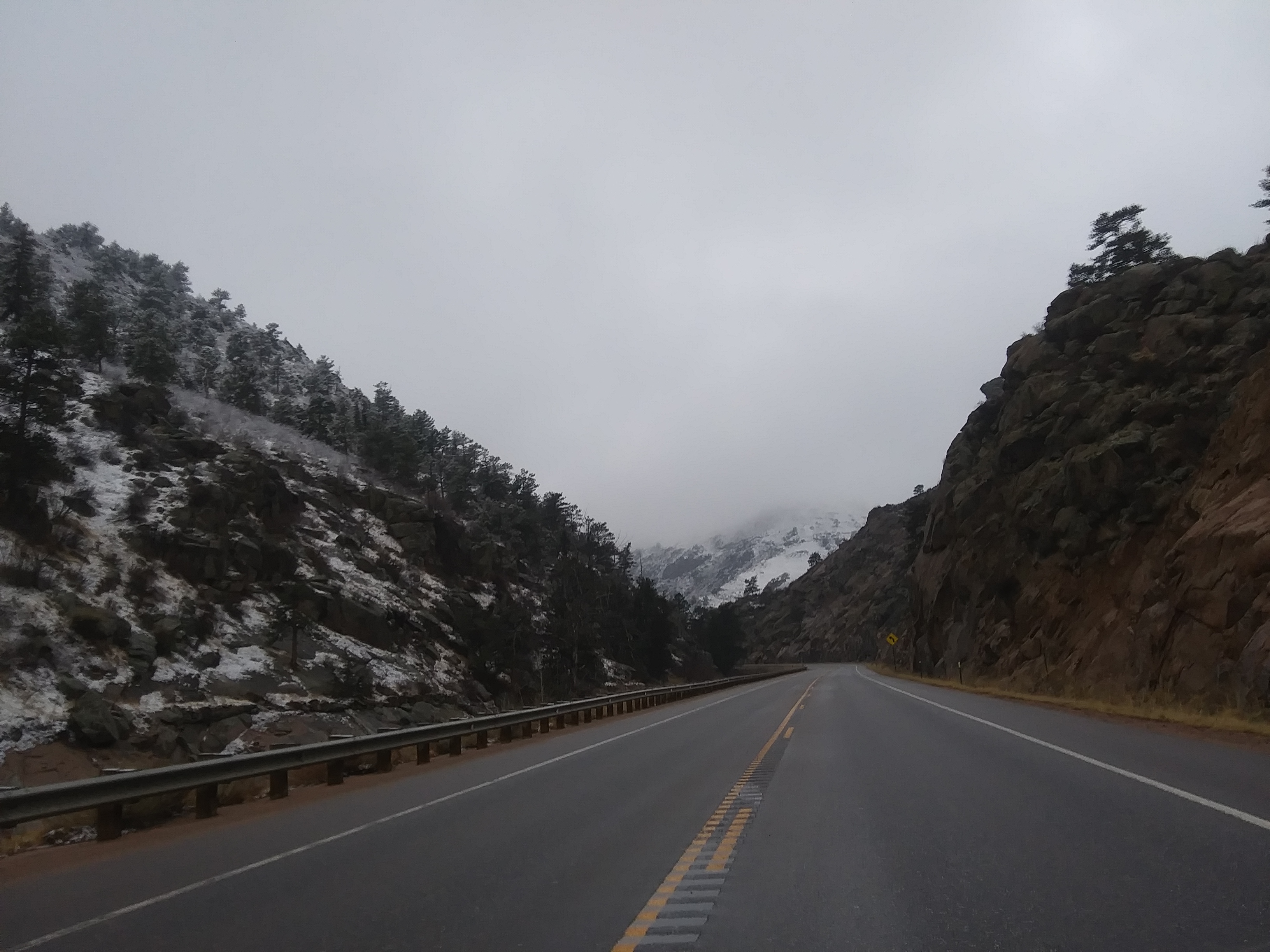 By far the most beautiful, Estes Park is the top natural attraction in the Denver area, reachable by car in roughly an hour and a half. It's only 65 miles from Denver city, however, the traffic gets slower in some areas due to the winding mountain roads. The drive from Lyons to Estes Park is a part of the beauty, and an attraction itself. If you go in winter, you may find icy dusted pine trees, making the stretch (roughly 17 miles) a magical winter wonderland stretching for miles and miles of curving turns amidst craggy rocks, cliffs, and scenic vistas. Truly beautiful. The Rocky Mountains are not to be missed.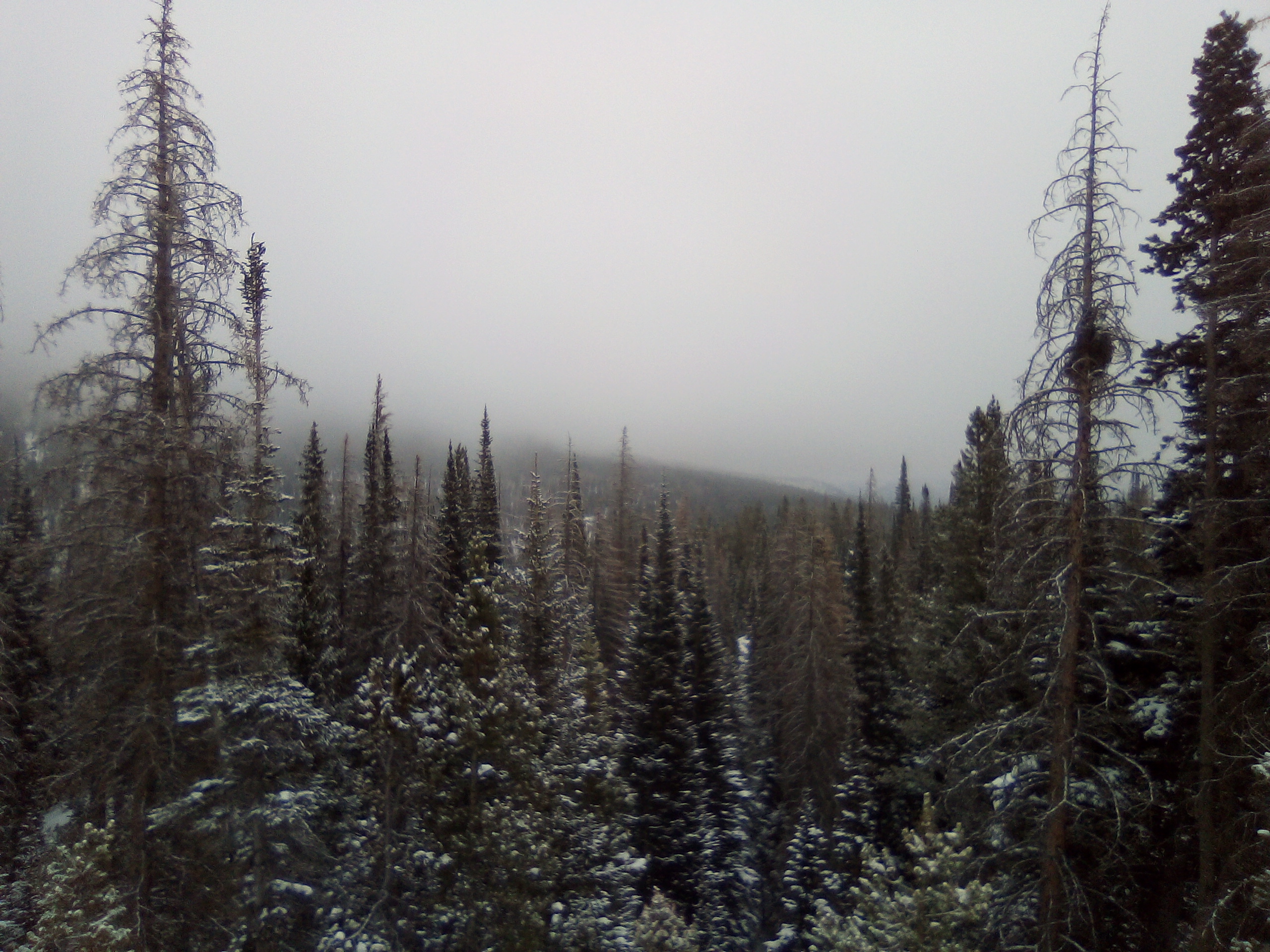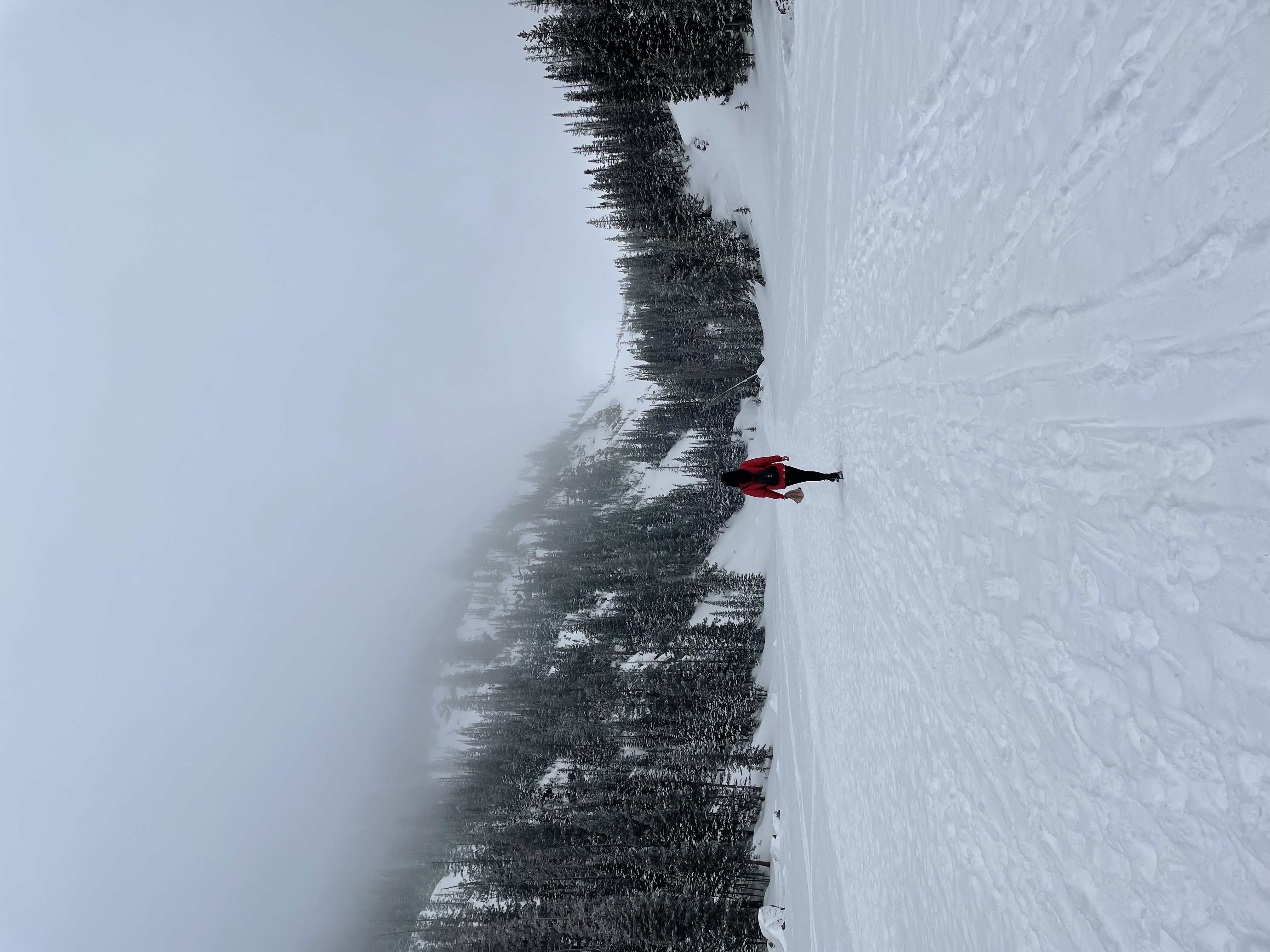 The Dream Lake Trail | A trail connecting three lakes in the Rocky Mountains
A highlight hike in any weather, this trail is the Rocky Mountain experience all in one. It takes you up into the Rocky Mountains, and is off a road that is very accessible from the main road, though sometimes closed in icy conditions. A moderate hike, it is easy in the first stretch to Dream Lake, and then more sloping and a little harder as it winds up to Nymph Lake and then Emerald Lake. It's 3.6 miles round trip, out and back. It is so beautiful and scenic, however, so don't miss it — you will appreciate and admire the views the higher you go, as it gets more and more scenic with vast reaches of alpine forest, views of mountain peaks, and (while I was there, in winter, at least) icy, snow covered lakes in swirling clouds of fog in some areas.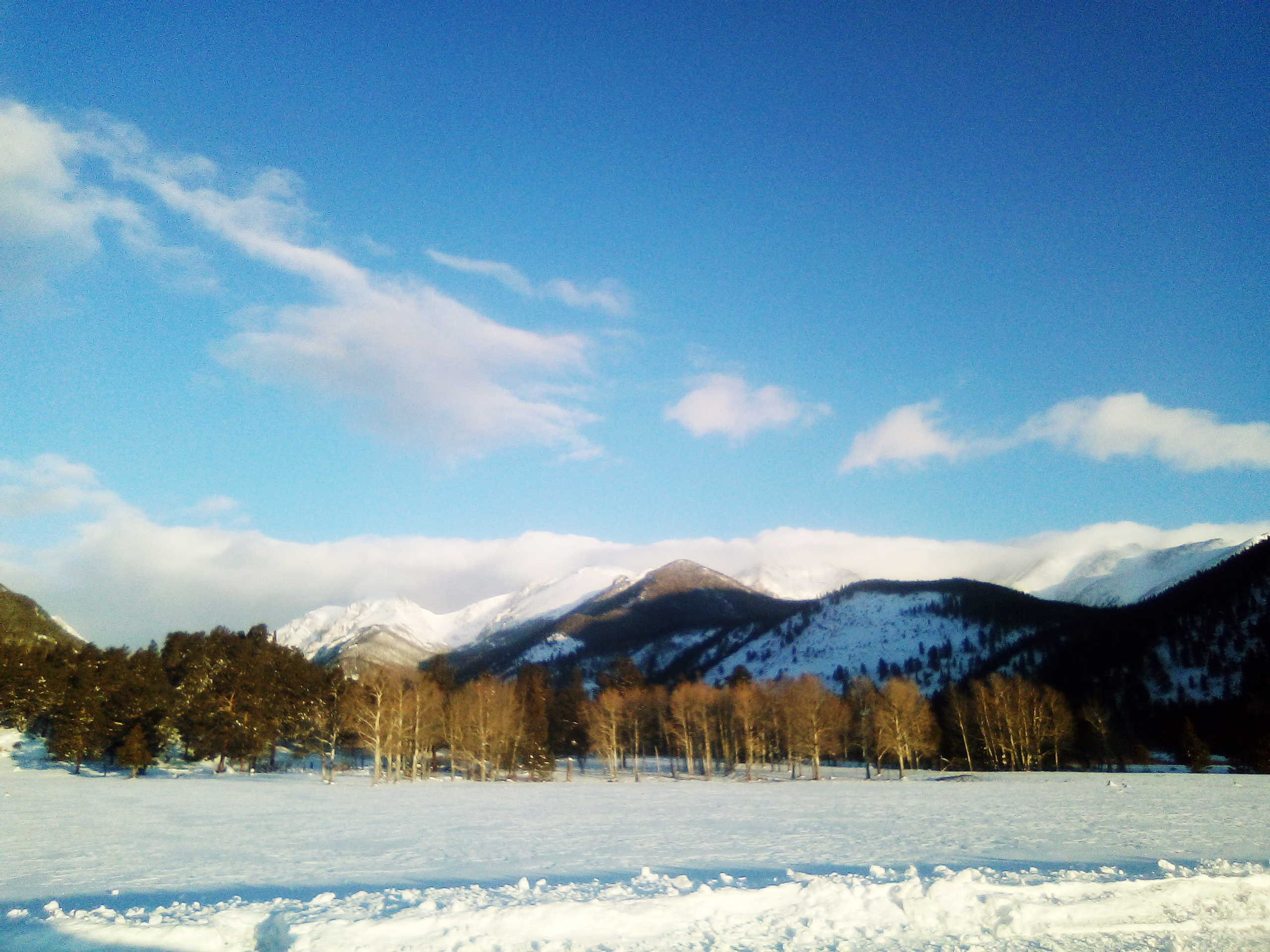 2. Garden of the Gods – Colorado Springs
There is another Garden of the Gods in Illinois, however, this one could be the original, and one can see why. With large red rocks in interesting formations stretching up towards the sky, these rocks truly are something to behold, and majestic. The path is easy to access, with parking at the main trailhead a little difficult in the warmer months. In the winter, I did not have a problem finding a spot as soon as I arrived. The wide, paved path winds through the park, which is deceptively small given the grandiosity of its title. The total round trip mileage varies as it loops in a bit of a figure eight, however, I walked around and it took no more than thirty minutes to see everything, although there are places to linger.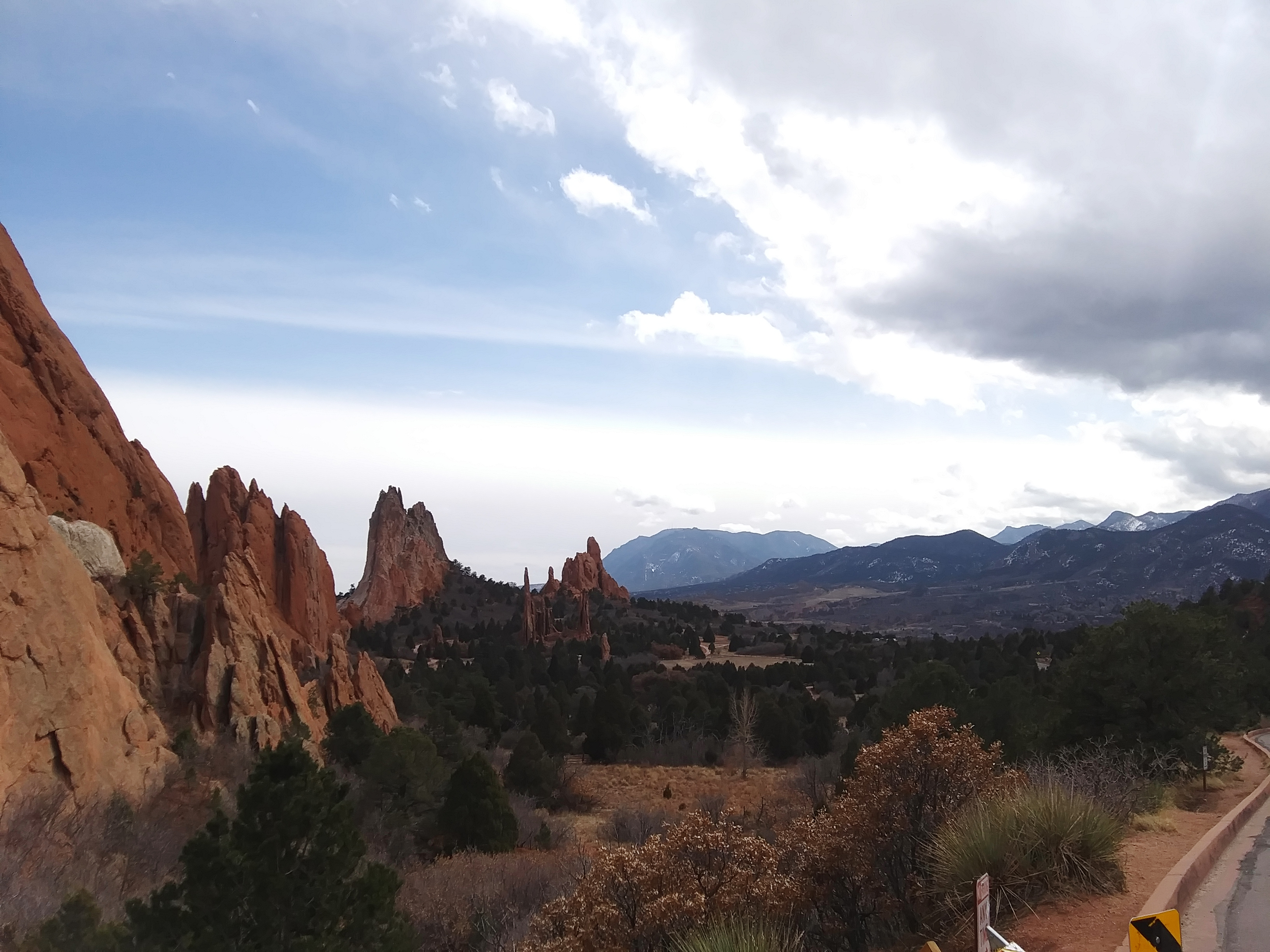 3. Canyon Gorge – Cañon City
This is worth a mention, because it is simply a sheer drop into a canyon, with a long suspension bridge running over it. It is not hard to access the bridge, but it does cost $25. I was viewing a Colorado Springs travel guide which had an amazing photograph of it at sunrise, but it didn't mention any fees. Since I wasn't in the mood to pay to walk over the bridge, I didn't go, however the view was nice and there is a park nearby with more hiking trails overlooking scenic vistas.
4. El Dorado State Park – Denver area
This was a highlight. By far one of the most beautiful places I've ever seen, El Dorado State Park takes no more than twenty or thirty minutes to reach from the heart of Denver city, and it feels like stepping into a dream world. Craggy cliffs rising high in the midst of fog, scraggly pine trees bent from the wind, and right next to it, a small neighborhood with houses, and interesting architecture, built right up into the mountain itself. From far, it looks like a Japanese bonsai painting, and close up, it feels like something other than Denver, completely.
A must see. It costs $40 to enter the park, and since I was not climbing, I simply stopped to admire the cliffs rising from the mists for a while, before I drove on.
5. Marshall Mesa – Denver area
The Marshall Mesa looks towards the mountain range, so the hike has a nice view of the mountains on the return journey. It's flat, mostly, and short, only about 0.7 miles one way, though it can be combined with two other trails for a 3.0 mile ish loop. Bring snowshoes or spikes in the winter, because while I was there in the snow, the icy parts were a little treacherous. However, given that the snowfall was sudden and historic in March 2021, it may not snow so much otherwise for the hiker. It is easy to get to the Flatirons (off the same highway, I-70, about fifteen to twenty minutes away), so after you go there, try the Flatirons.
6. Chataqua Park, The Flatirons – Boulder
The reason to go is because the Flatirons are simply stunning. The views are so worthy from any location of the trail, although the feeling of pride after hiking is more after reaching the summit of the Flatirons trail (1/2 Flatiron trail), or at least for me it is, simply because it is strenuous to go up the switchbacks. Drink plenty of water, and eat well, for the altitude will make everything a little more difficult.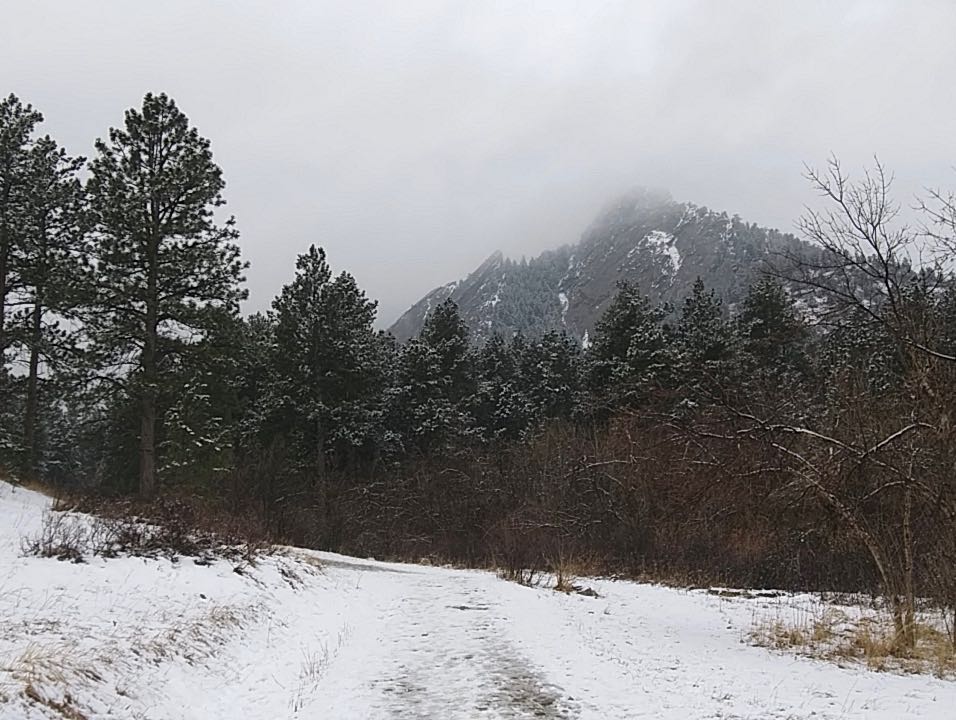 The Chataqua to Bluebell Mesa trail is a nice 1.2 mile loop, with beautiful views and one part of it stopping in the midst of an alpine forest. It is a wonderful trail because it runs to the mountains and back to the trailhead by the parking lot.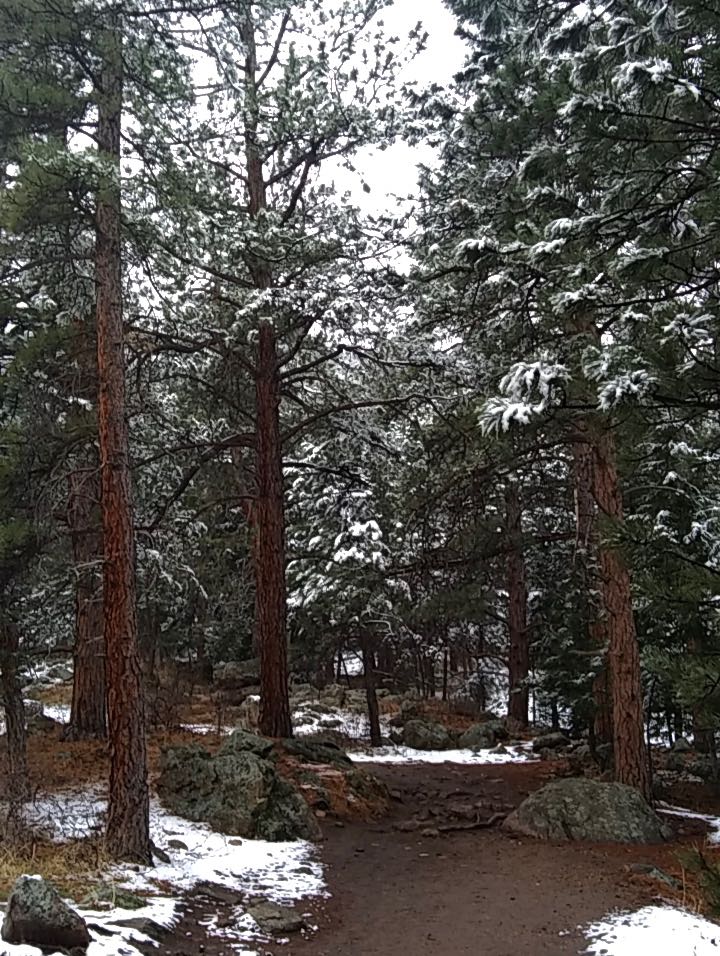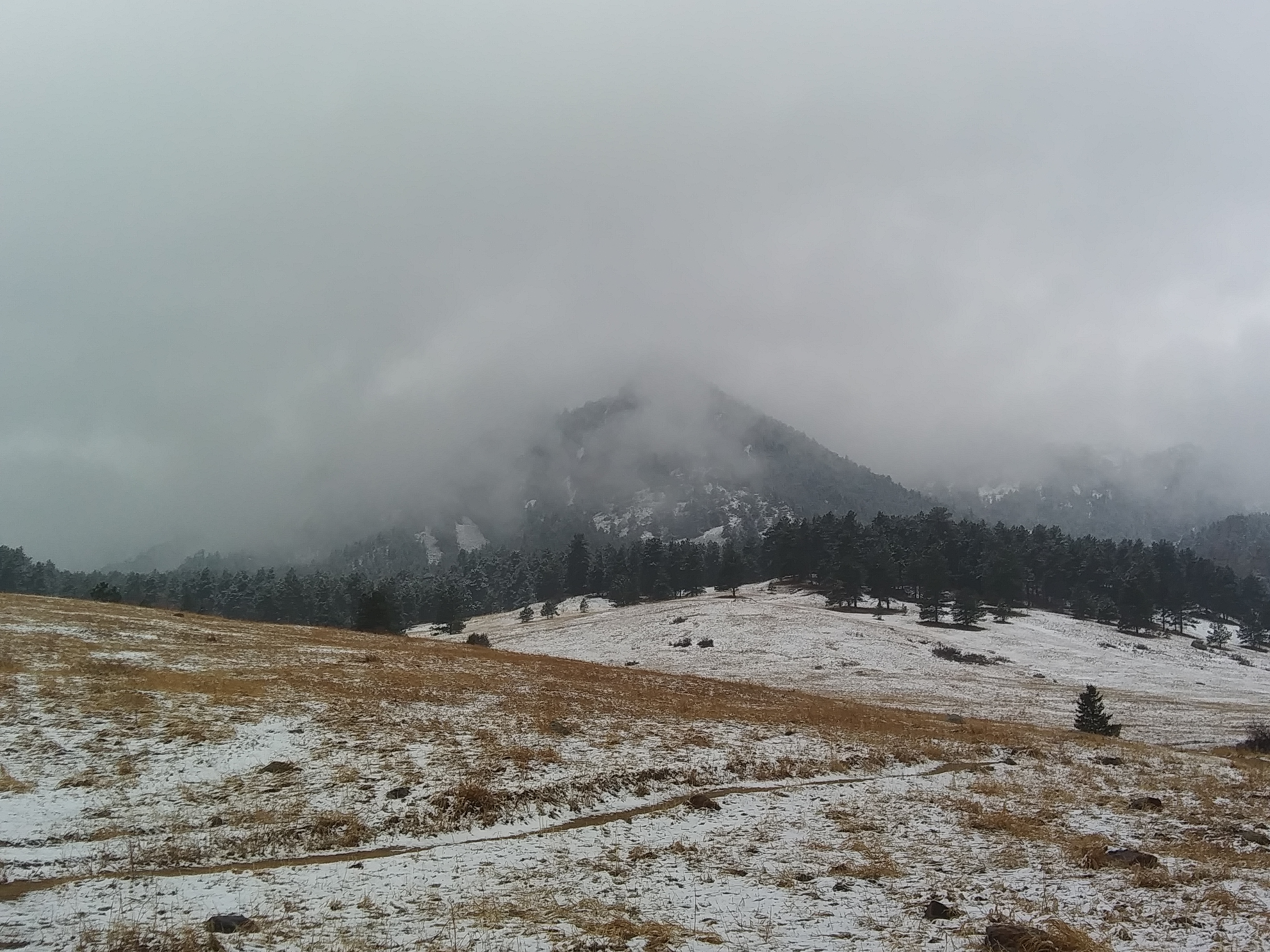 A highlight in winter is the sledding in snow down the gentle slopes nearer to the trailhead parking lot! Bring your own sled, and go for a nice, easy, long run down.
7. Wonderland Lake – Boulder
What colors this place has is enough to go see it, and do the short 0.4 hike across the side of the lake back to the parking lot, although you can go further. There are yellow reeds, quaint cottages, foothills with scrubby pines, and the lake itself with ducks floating on it at times. Very peaceful.
8. Red Rocks Ampitheather – Denver area
It is a cool place to go even without a concert to see, and I recommend a trip to the museum nearby where the musicians have their artwork displayed from previous shows. A must-see!*
*The Colorado Music Hall of Fame, a trading post with some food and snacks and t-shirts, apparel to buy after looking around at the music showcased, displayed.
As usual, all opinions are my own.
Where to stay: honestly, most of the downtown hotels looked amazing and interesting, rising high into the sky – try the Hyatt, with its Peaks Lounge with views of the city from the 27th floor, or the Art Hotel, which has a restaurant, "Fire," which is situated in the midst of a gallery like setting with paintings and sculpture on white walls and views of the city from the 4th floor, or try a quaint hotel tucked away in Boulder (which is what I would have done if I'd known about some nice ones, as Boulder is a very walkable, pleasant city). Lucky's Market in Boulder and the walkable promenade on Pearl Street are two of my favorite highlights from the city, where you will find organic and tasty food at a local market store, and plenty of shopping and art, books, and gifts, not to mention restaurant's like Illegal Pete's (which offers burritos and rice and bean bowls) in a very magical-esque setting. Even driving around Boulder into the foothills, or up to Flagstaff Mesa to see the view, is entertaining!
You might see this sight in Denver, as soon as you arrive, for this train station is the hub of the downtown metro area, as well: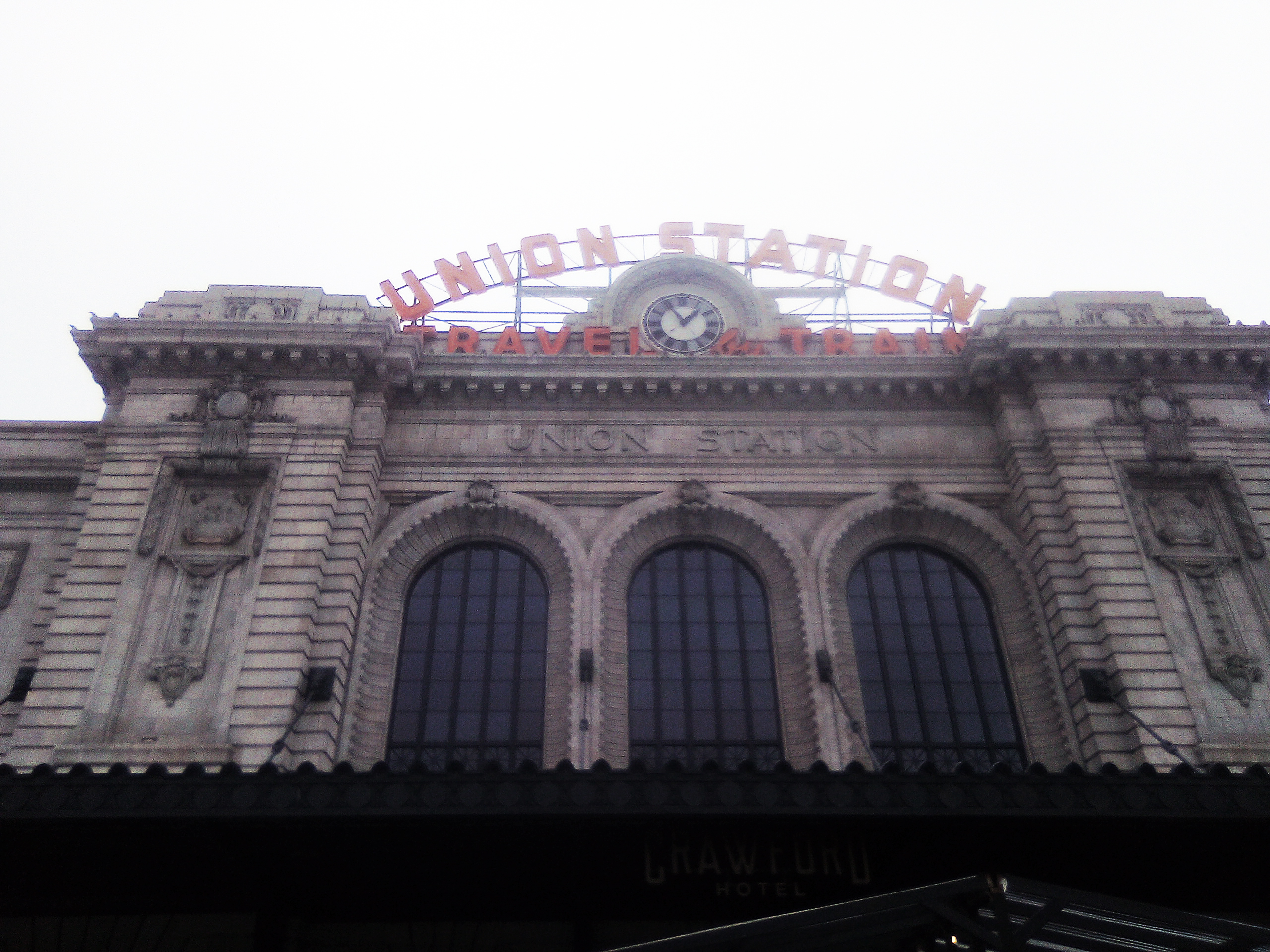 A few more photos: