Hello!
After a few more days in beautiful Munich, I took a short trip to Prague.
One of the oldest and most beautiful cities in Europe, Prague sits on the river Moldau and its history dates back more than a thousand years. It is famous for its   fairytale atmosphere and ornate architecture, as well as its beer, arts, and culture.
I took a Flixbus from Munich directly to Prague, which cost only 30 Euros round trip, and booked the cheapest room in Prague I could find, at the PLUS Prague Hostel for 15 Euros for two nights. Staying in a dorm is often the lowest cost option for short stays, and honestly, most of the time you will not be needing the room if it is only a day trip.
The Flixbus is a great option for getting around Europe because it is very cheap if you book tickets about a month or so in advance, and if you want to change your reservation, the change fee is only 1 Euro plus the extra cost of the new ticket, if there is any. And, reservations can be transferred between people, so if your friend cannot use his ticket to Vienna, for example, he could transfer the money credit to you easily, unlike airlines, which make you pay a name change fee.
PLUS Prague Hostel is exactly what a great backpacker youth hostel should be: cheap, large, and close to the city centre with all the right amenities. They even have a saltwater pool and sauna, work out room, and beach volleyball court, as well as restaurant and bar, should you want it, but I did not need these things. I did appreciate the clean bed in a warm room and the hot shower, because anywhere you travel, those comforts cannot be beat.
I spent most of my day seeing the main sights of Prague, which was an easy 10-15 minute street tram right away from PLUS Prague Hostel, on the 6 or 12 street tram. You just hop on and hop off wherever you want to go, as long as you have a ticket, or you can ride black and risk the fine. Day tickets cost about $4.50 for 24 hours, and since I am not a native to the Czech Republic, I thought it was best to buy the ticket and support the transit system.
Walking along the Charles Bridge was beautiful, as well as seeing the sights of the  Prague Castle, and the gorgeous red roof views from above the city. I walked through the cobble stone streets, going in some souvenir shops and taking lots of pictures, but mostly enjoying the warm sun and the beautiful architecture. There are lots of street musicians and artists in Prague, so if you want to hear music and see art for free, walking in the touristy areas is the easiest way to do it.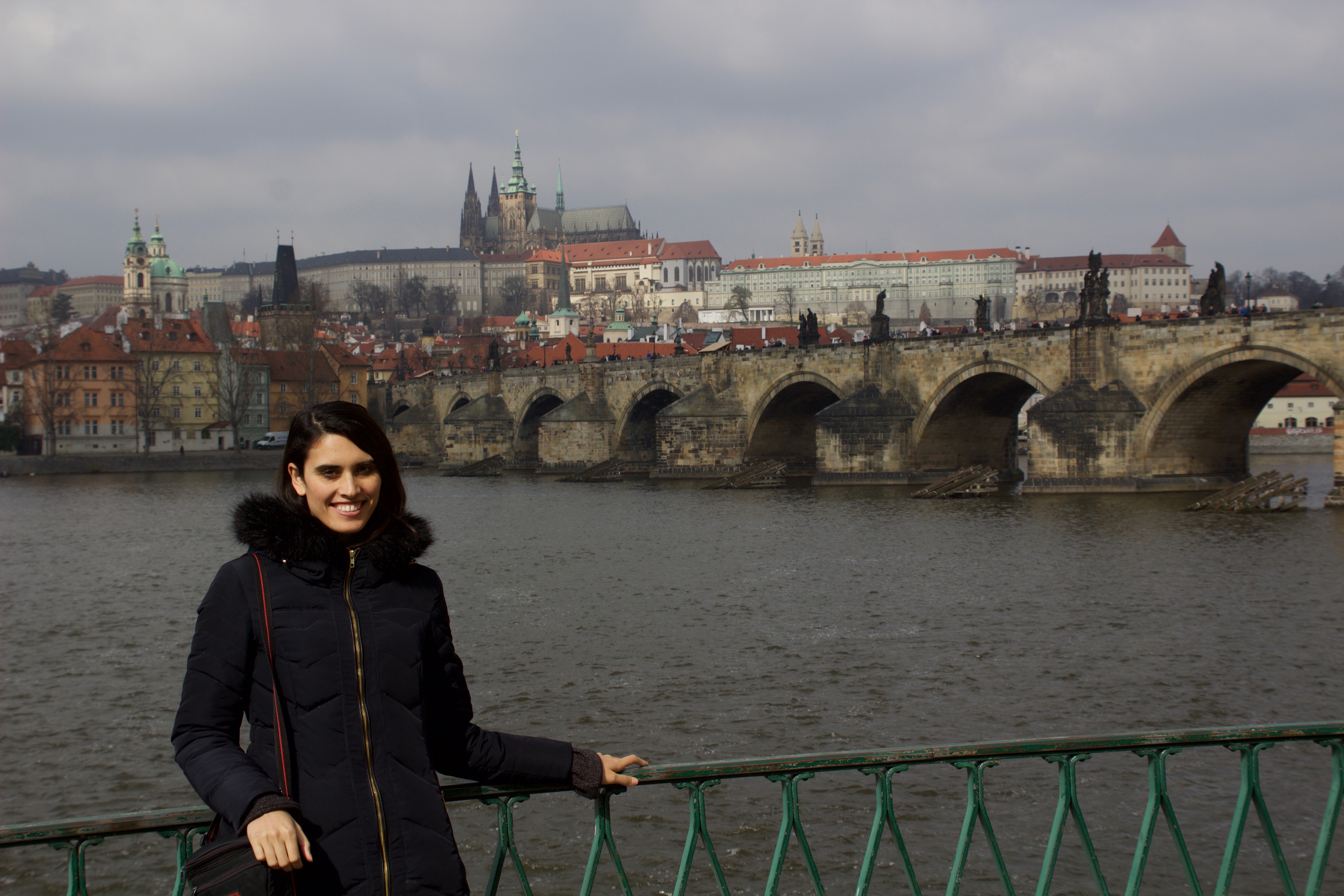 I also enjoyed watching the boats coming up and down the river from the bridge. It is quite a magical experience to see them always coming and going.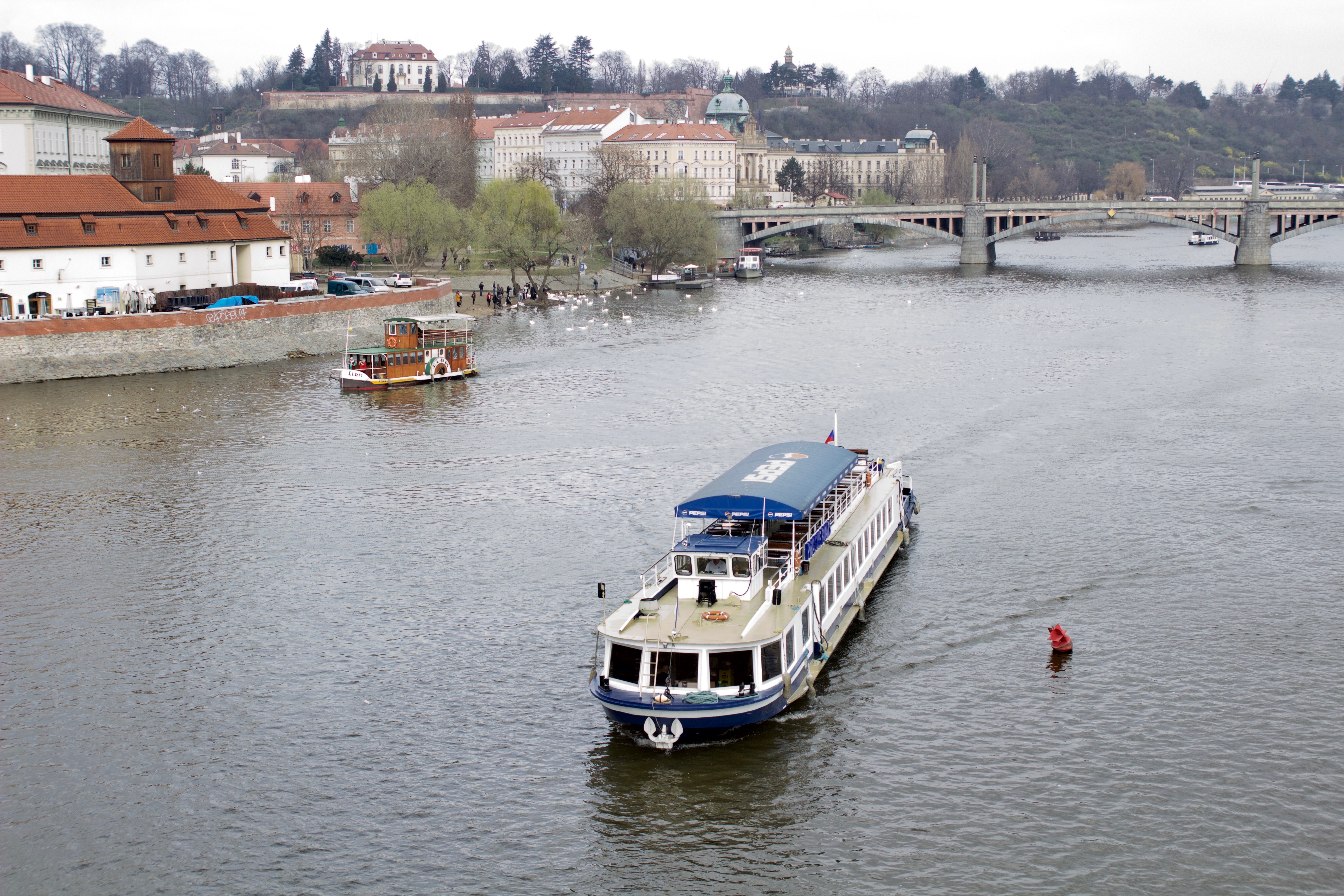 There is a lot of art on the streets of Prague, which seems to be home to the arts and culture sector of the world, with numerous museums and galleries on practically every street. I especially liked this stained glass butterfly in a public park near the PLUS Prague Hostel. It lent a childlike charm to the neighborhood, coupled with the small playground nearby.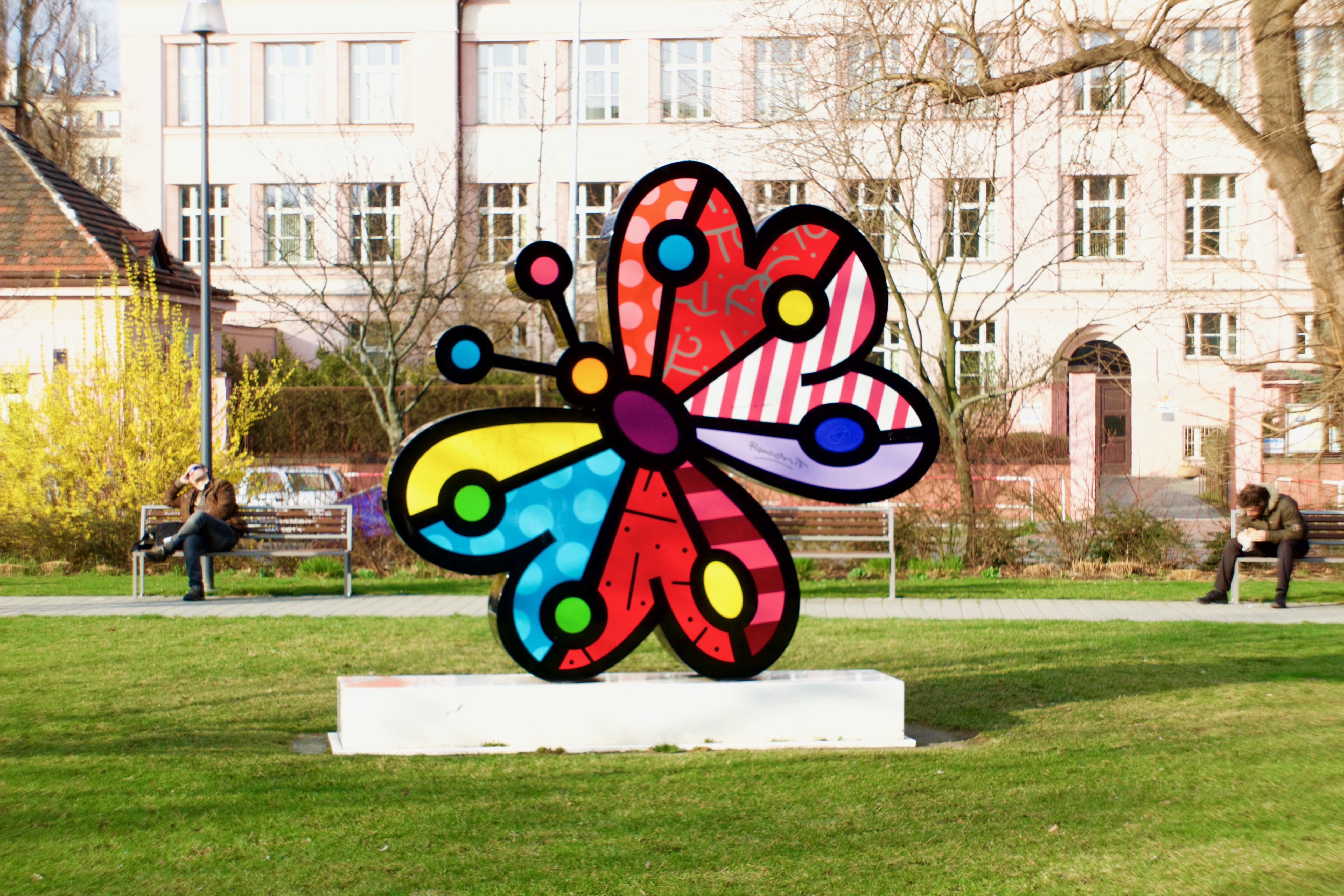 What I noticed most about Prague, in the short time I was there, was the fact that so many tourists filled the streets of the Old Town of Prague, like shadows. As I stood on the bridge listening to a quartet playing soothing bosa nova sounds, I thought that all these people were like shadows.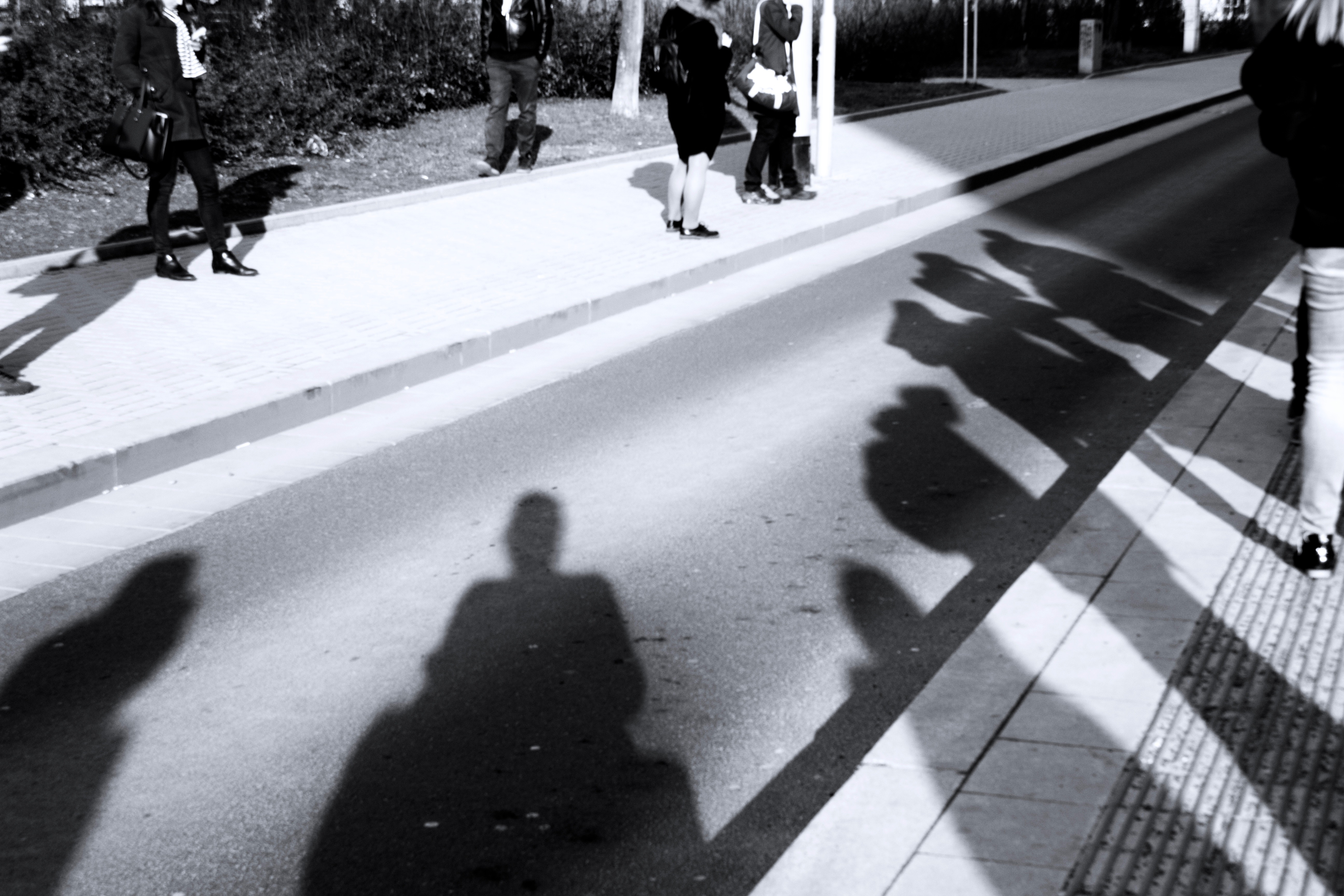 I splurged in the evening on a 7 Euro ticket to the Andy Warhol exhibit in the old town square in Prague, which was somewhat worth the price. There were a lot of reprints of Andy Warhol's most famous works, such as Marilyn Monroe and flowers, but some of the art pieces I found entertaining and funny. Besides, one simply cannot go to Prague without visiting a gallery or art museum!
As the sun set over the church spires in Prague's old town square, I admired the architecture once more and appreciated the giant bubbles a man was waving into the crowd from two large circular hoops, a street vendor. A crowd of people had gathered to watch the bubbles and take photos, or try to pop them. Here's one last photo from Prague: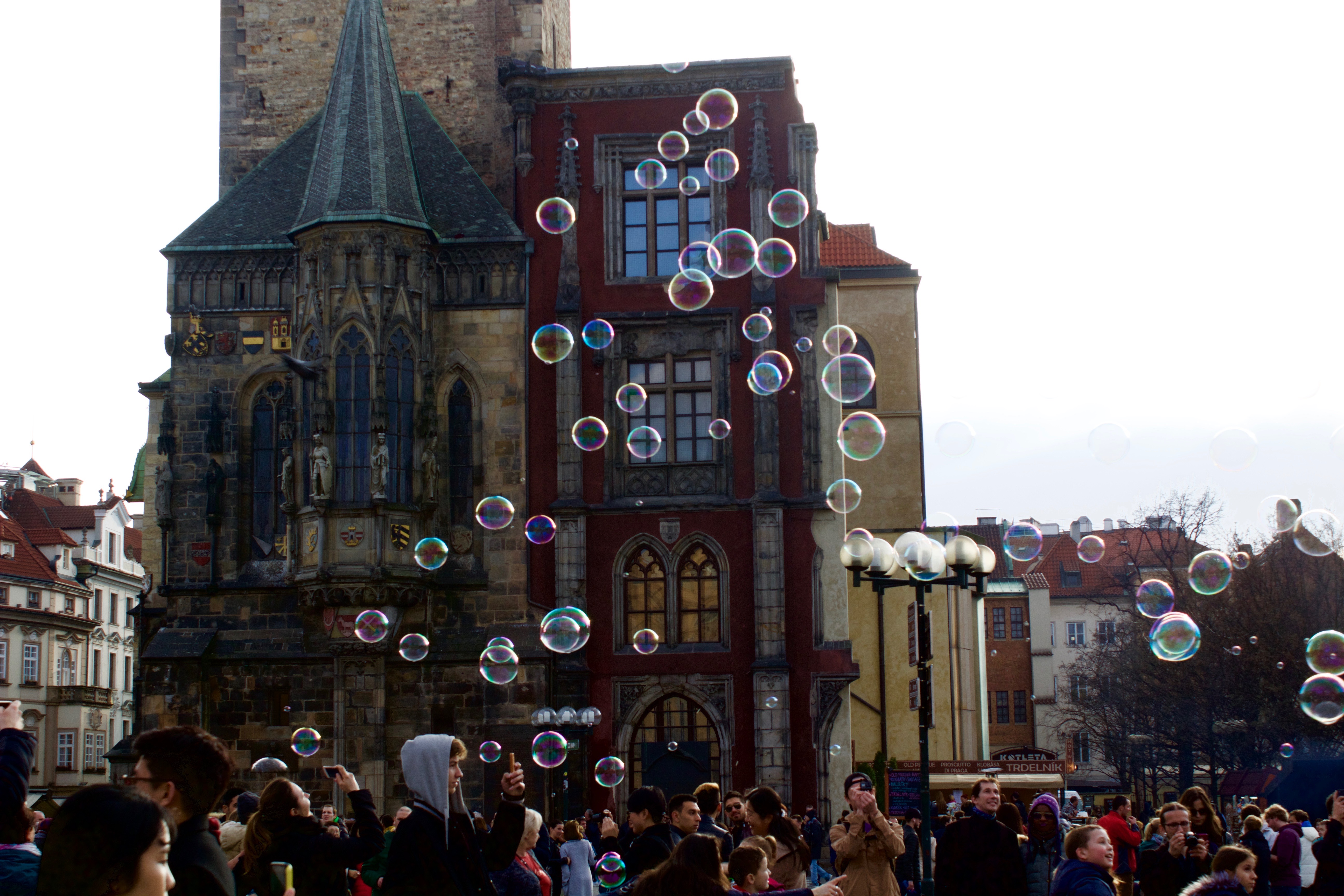 As always, all opinions are my own.