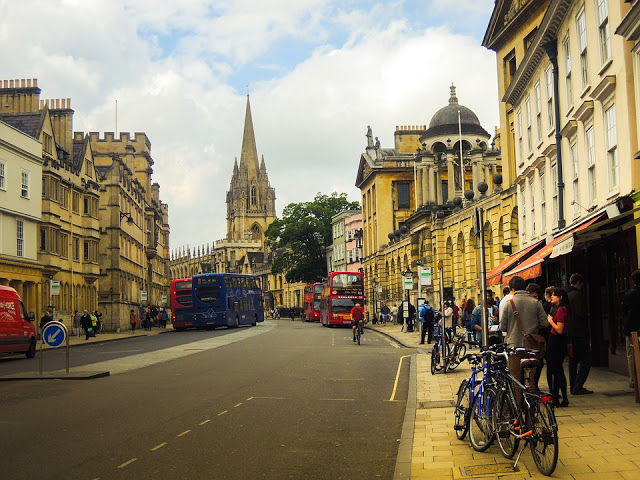 Oxford is home to many famous things, including its universities. I stayed for six weeks at Wolfson College in 2012, but the information in this post is accurate for today.
A must-see in Oxford, whether you are a person who enjoys being out in nature or not, is the Oxford Botanical Garden. It is the oldest botanical garden in Great Britain and contains many scientific gardens inside its grounds. There is also a beautiful pond, a flowing stream, grass tennis courts, cricket courts, and miles and miles of ambling gravel walks through varied botanical settings. Stepping into this place will make you feel like you've entered another world.
There was such beauty in Oxford, from the accents of the languages, to the street buskers, to the small bookshops and novelty stores, to the old architecture and double-decker red buses. Even walking through the neighborhoods lined with large old double-story houses was a journey in itself.
I had the opportunity to stay in Oxford for six weeks, which was a pleasant amount of time, in the summer months. It was easy to feel at home in this small town. You can also get to London by train in about an hour to an hour and a half.
As always, all opinions are my own.