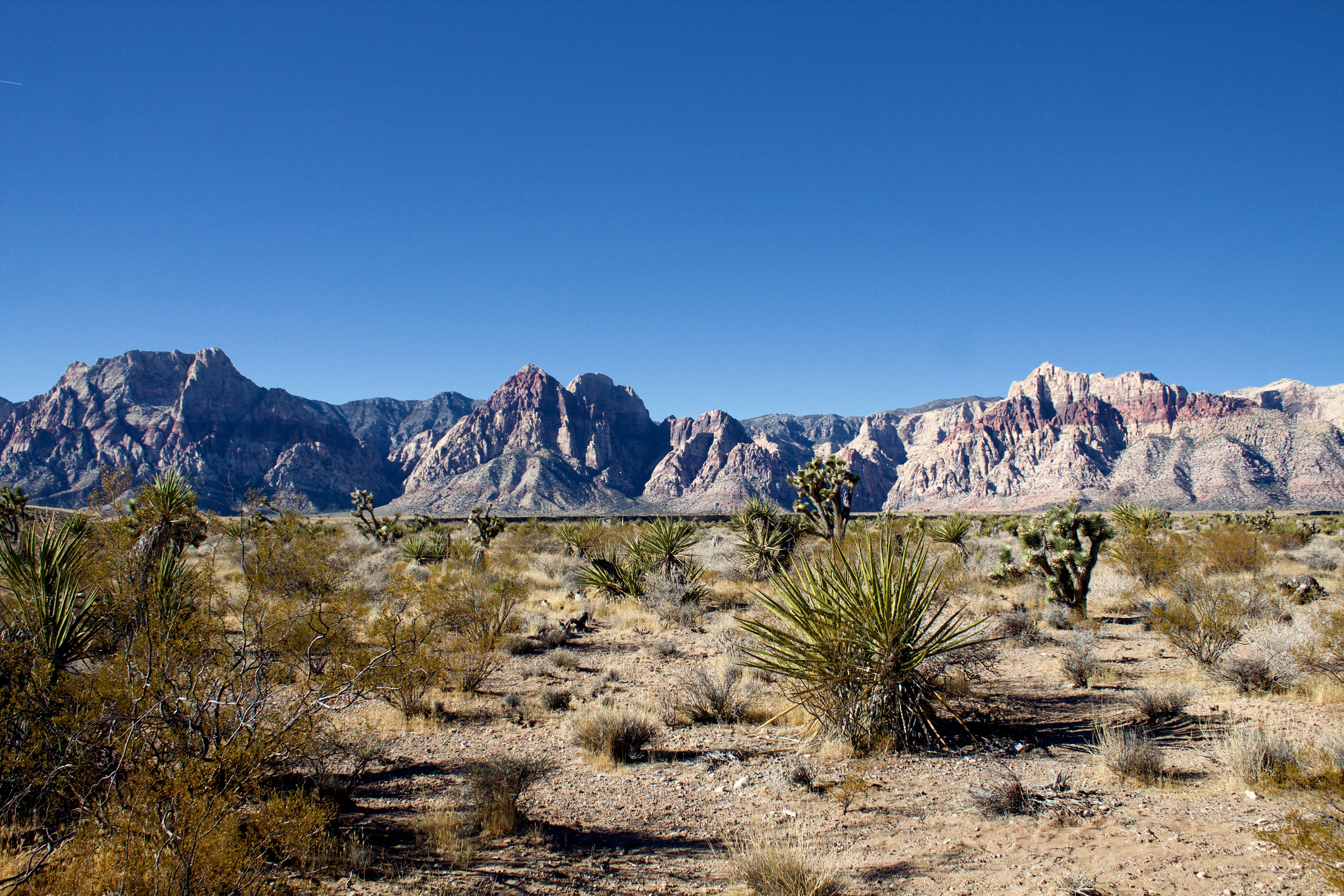 Climbing in the Red Rocks? Here are two of the best places to go for classic trad climbs with spectacular views from the top.
Olive Oil, a multi-pitch classic (easy 5.7, trad), travels up and around the side of the mountain, is a classic. The view is stunning on the way up, and the descent is easy down the side with a little light scrambling over rocks.
Great Red Book is a two pitch route (easy 5.8, trad) with a hard ascent, due to the having to haul your gear over a lot of rocks for a mile or so up the slope in Calico Basin, but the view is worth it at the top, and the descent around the cliff is easy.