Hello again from Munich!
For the next two nights of my Europe trip, I stayed in a small castle on Laimer Strasse, which is actually the site of a 3 star hotel called Hotel Laimer Hof. I would describe the hotel as a charming sort of bed and breakfast, run by owner Sebastian Rösch and his family. It is a five minute walk from the actual palace of Nymphenburger in a very quiet and expensive neighborhood called Neuhausen.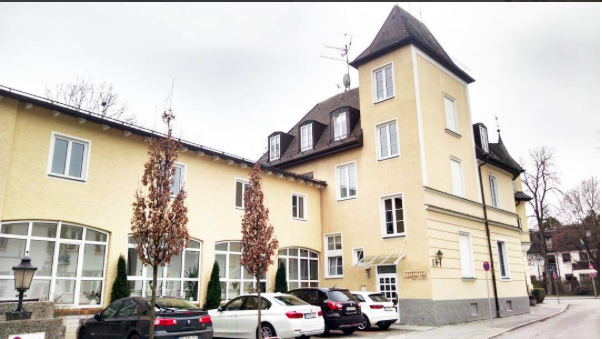 My room had two twin beds, a dresser, and a desk, so it felt slightly cramped for space, but it has a definite charm. It has the feel of an old-fashioned country cottage tucked away in a green neighborhood amidst colorful residences and neighborhood cafes and small shops away from the hustle and bustle of the city. The full bathroom is tucked away next to the room, with plenty of hot water in the shower. It is not for those wanting a stay in a super-fancy, extremely spacious 5 star chain hotel, but it has a great location and amenities of a quality place for a much lower price.
Ask the desk staff for anything – they are more than happy to assist you and you can even rent bikes for free, although due to my jet lag, I did not take advantage of this. Instead, I spent my stay mostly resting in the comfort of my room when I was not at the Nymphenburger Palace. I was surprised with a complimentary fruit plate upon arrival, which really came in handy on Sunday when I was hungry and after an evening walk, did not see anything appetizing!
I enjoyed taking advantage of the hotel's proximity to the Nymphenburger Palace to stroll through the gardens and enjoy the warm spring sun and fresh blooms. I wanted to stay at this hotel largely because the Nymphenburger Palace is one of my most favorite places in all the world — it is a magical, mystical relic of German royalty and walking through the gardens makes me feel transported to that era as well.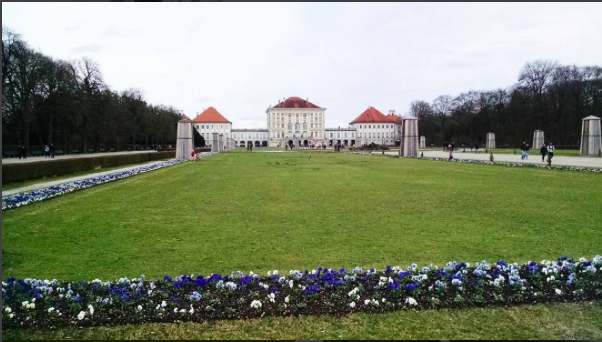 The complimentary breakfast offers bread, fresh fruit, eggs, sausages, a tea selection, coffee, and cereal and milk. I also tried aloe vera honey tea, which quickly became something I would like to drink again! It has a fresh, sweet flavor without being overbearing.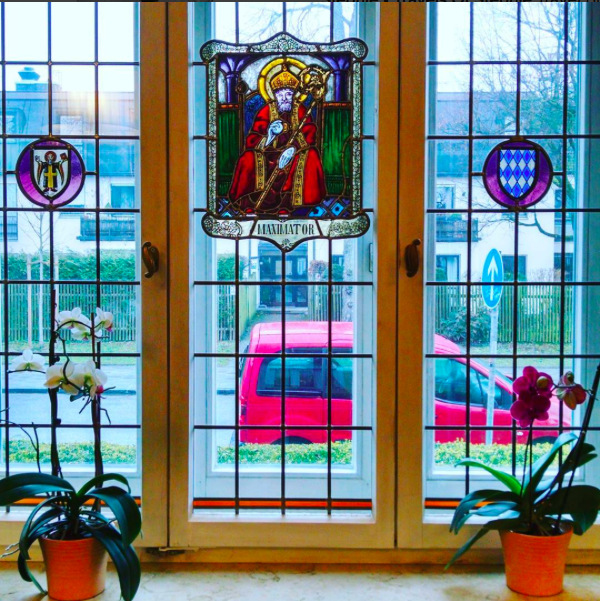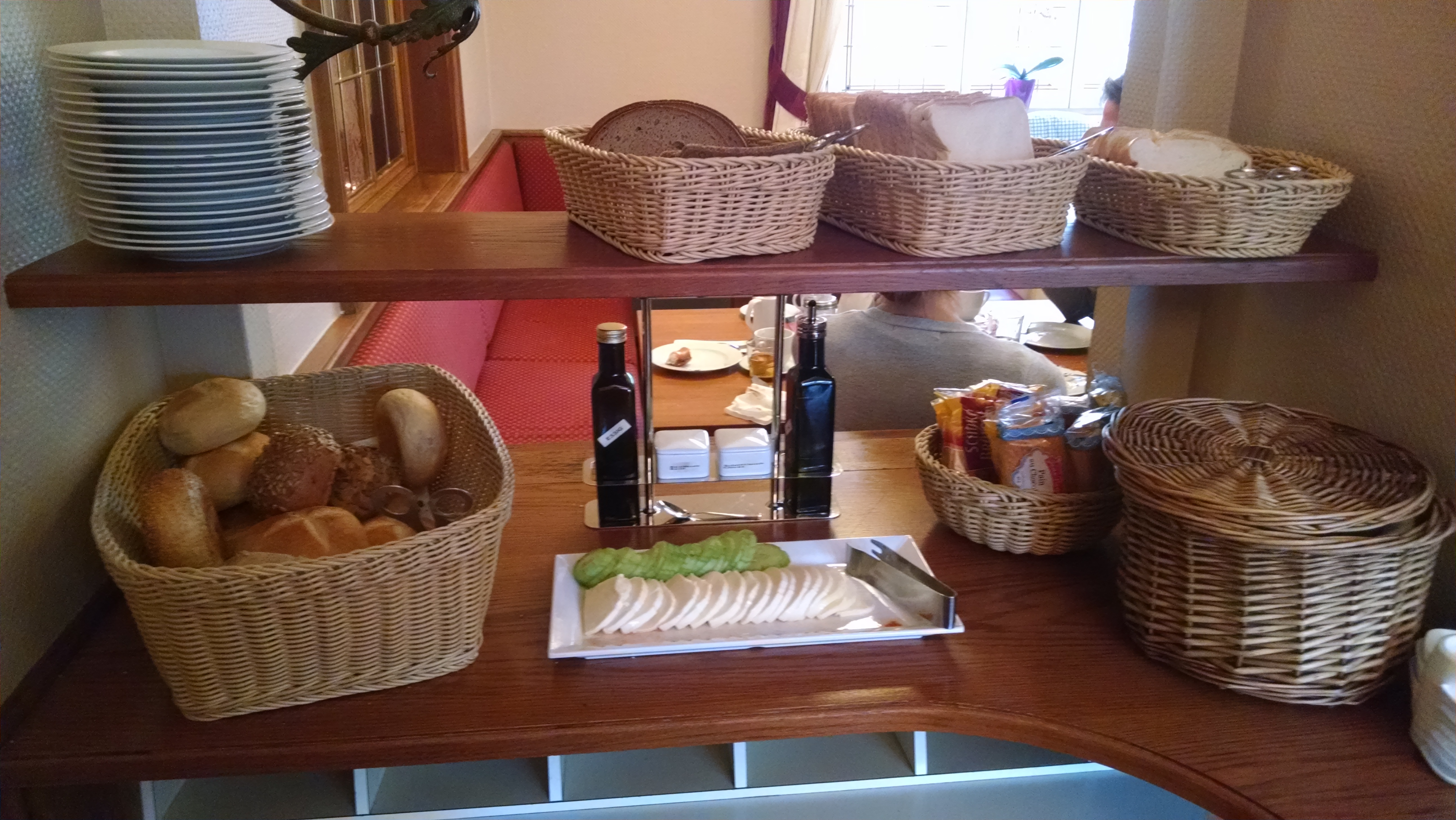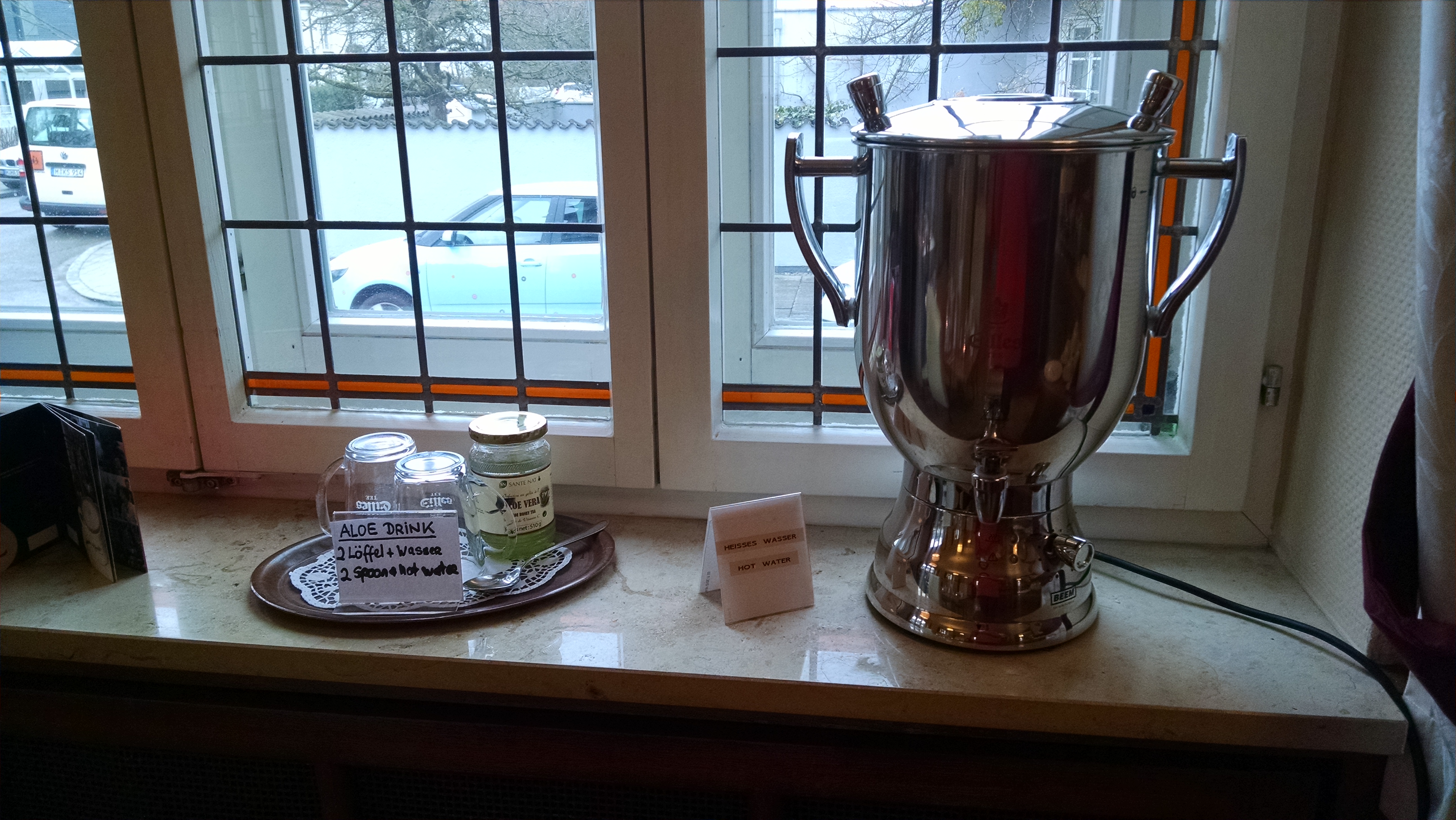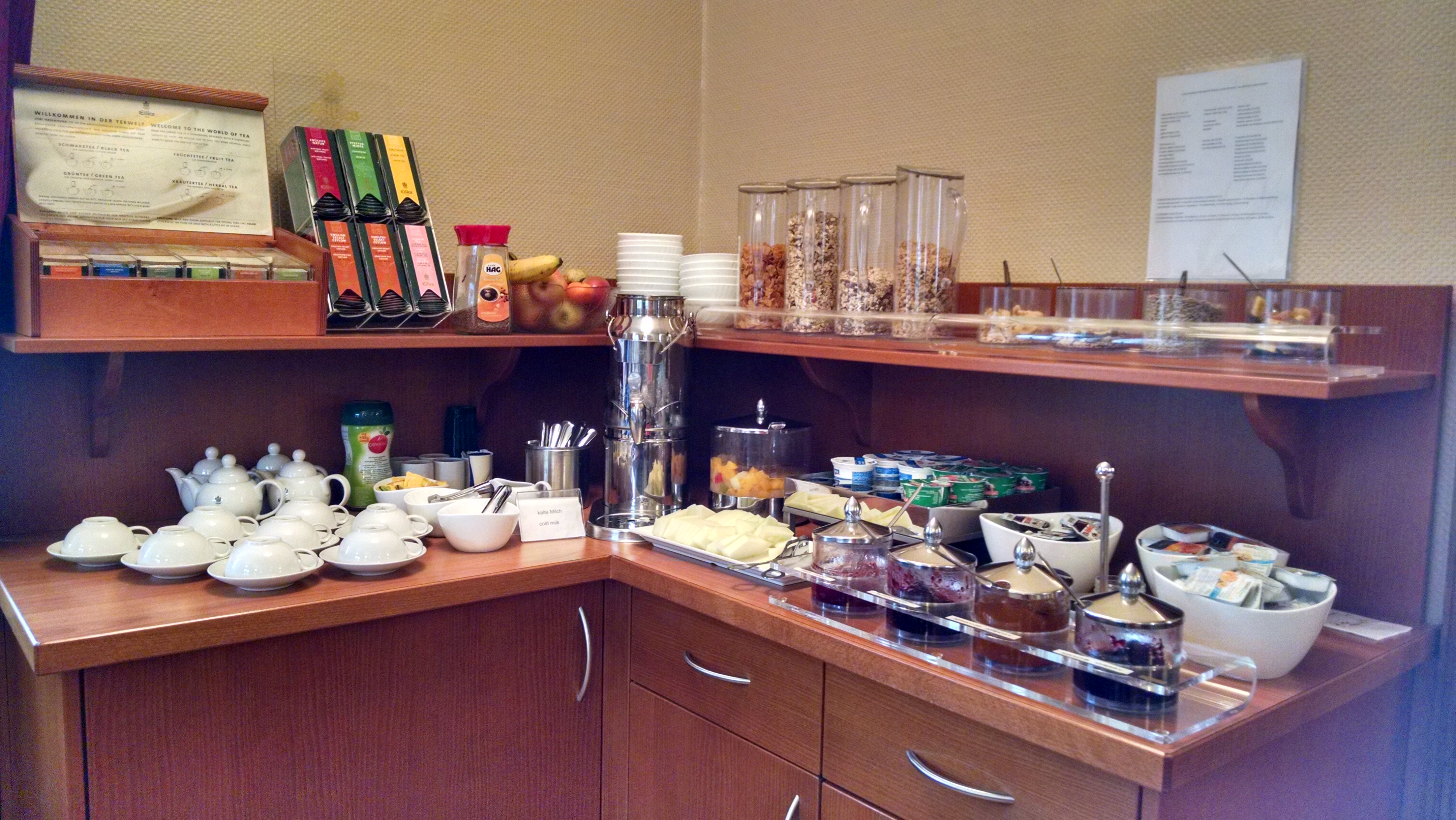 The only downside of this hotel is that it is a little out of the way from Munich's city centre if you are without a car, although the 16/17 street tram will take you down to the Hauptbahnhof in a short 20 minute ride or less. Overall, the neighborhood is quaint, quiet, and gives one the ability to enjoy a sampling of what life in Munich is like with the comfort and amenities of a full-service hotel. The staff is very friendly, family owned, and willing to assist guests, and would do anything to assure you a pleasant stay, so if the Nymphenburger Palace is on your sightseeing list, this is an excellent location for a short trip.
This was a collaboration between Hotel Laimer Hof and I. As always, all opinions are my own.